Clinical Trial
In 2019, Guruji Trivedi conducted a six-month clinical trial with a renowned multinational CRO (Contract Research Organization) to test the impact of his Blessings on a wide range of parameters related to health and wellbeing.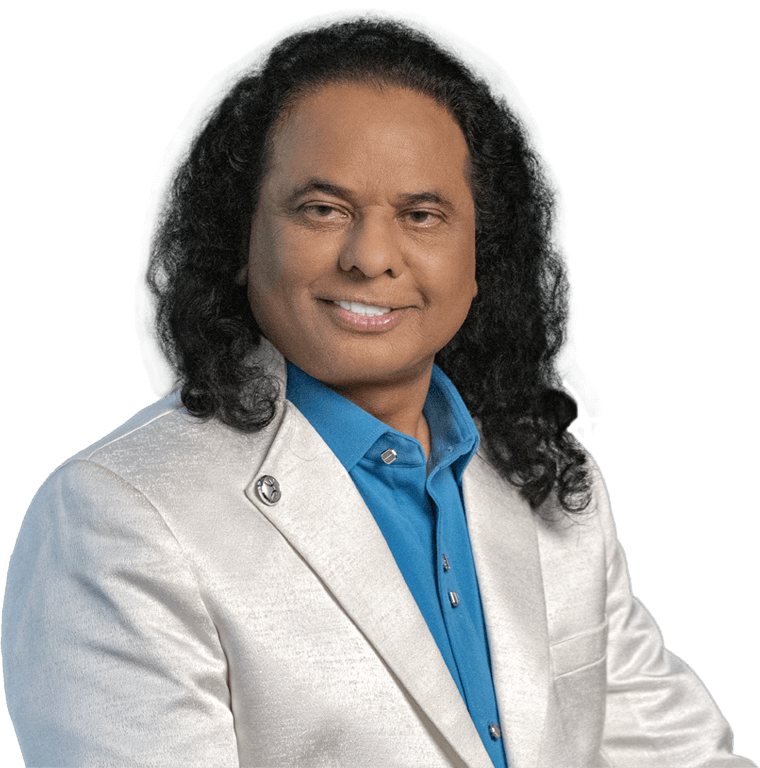 The results were inexplicably profound, as evidenced by the better health, well-being, prosperity, happiness and overall better quality of life exhibited through both the psychological and blood health parameters. Without any other way to explain the significance of the results, scientists have alluded that the outcome of the experiment is unprecedented.
Over 100 parameters were analyzed in blood samples. This clinical trial was conducted on more than 100 volunteers between the ages of 20 and 45 years of age.
The trial evaluated the overall health and wellbeing of the volunteers by analyzing stress related problems such as poor immunity, hormones, cognition, inflammation, fast aging, nutrition absorption, cholesterol, insulin production, neurotransmitters and organ function such as the liver, kidneys, skin and heart. The health status of each volunteer was examined before and after the Blessing.
The Measure of True Health
When a person wakes up in the morning feeling enthusiastic, motivated and inspired, only then can they be in a true state of good health and wellbeing. Billions of people worldwide experience boredom, loneliness and a lack of purpose in life. Their experience of life shifts from one negative moment to another, with periodic moments of relief that they have conditioned themselves to think of as "happiness." This is not true happiness, and this negative perception about their environment and themselves limits their ability to feel a true sense of well-being in their lives. They are dragging each day to the next, even though their blood test parameters are normal and they have no detectable diagnostic disorder.
These people have explored every trend and temporary technique, guideline, modern health gimmick, exercise routine, "clean" health food and other attempts at improving their lifestyles.
Unfortunately, these attempts don't work because people are missing extremely important aspects of their lives: love, affection, emotions, sentiments and caring. Hence, people suffer from poor health and wellness, which leads to dozens of mental and emotional health problems including poor quality sleep, anxiety, depression, stress, fatigue, inability to focus, mind chattering and much more.
Divine Grace is the only driving force behind one's inspiration, motivation, ambition and enthusiasm. Divine Blessings control, operate and regulate these factors, uplifting one to higher states of consciousness where success and prosperity thrive. Outside of this, all prevailing, known and accepted methods designed to bring inspiration, motivation and enthusiasm have small, temporary benefits and do not provide a long-lasting solution.
Contact Us
MAILING ADDRESS
6574 N State Road 7
#157
Coconut Creek FL 33073